Introduction
History
The Idente Missionaries of Christ the Redeemer* established the first City of the Child Jesus (CCJ) in 1991 to meet the nee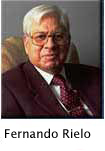 ds of under privileged children of La Paz, Bolivia. The mission has since expanded to various areas of Bolivia as well as Peru. CCJ is in Santa Cruz de la Sierra, San Ignacio de Velasco, San Miguelito, and in Abancay, Peru, offering aid to thousands of children in one of the poorest regions of the world. Our aim is to meet the youngsters' needs for housing, medical care, nutritional assistance, schooling, and spiritual growth. Most of our programs are oversubscribed due to the favorable results our children achieve - as well as the great number of children at-risk in these impoverished lands.

*Fernando Rielo, Poet and Philosopher, founded the Idente Missionaries of Christ the Redeemer in 1959 in Spain. We are men and women serving in 5 continents around the globe. We aspire to realize in common the fullness of our divine filiation in sanctity. We work primarily with young people in parishes, schools and universities.
Mission Statement


CCJ's mission is to provide enduring aid to some of the poorest children in our world to enable them to live healthy, holy, and fulfilling lives. Of primary importance is the development of the children's human and spiritual selves, as well as nurturing of their intellectual, social, physical, and occupational skills. Our goals, through example and care for the children, are to demonstrate God's love for them and foster His love in them.